18 December, 2009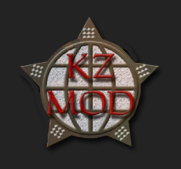 The MOD community is continuing to produce and is getting very excited about an upcoming
holiday release
of
Kreedz Climbing Beta 4.2
. Kreedz Climing is a MOD about getting from point A to point B in the shortest amount of time. There are 15 game modes and over 130 courses to choose from to keep you busy figuring out how to get the fastest times. Below are some of the latest screenshots for Kreedz Climbing. The team has also released a new promotional trailer for Beta 4.2 that can be seen
here
.
---
---

It's been about a month since the release of Left 4 Dead 2 and our friends over at
Cyberevolution
have started their first free Left 4 Dead 2 tournament called Double Barrel! You can view the latest versus brackets
here
and the Scavenge brackets are coming soon!